SUNSHINE: This blend is all about feeling good. Citrusy and spicy, the same as in our Sunshine perfume, and our orange poppyseed scrub. Some say it smells like Christmas!!!
CALMA:  This is our relaxing and calming blend. I created this blend primarily to calm anxiety and the over-thinking head and for helping sleep.
• Lavender – Helps anxiety and sleeplessness, depression and irritability.
• Frankincense – Soothing and calming on the mind. Great for anxiety and meditation.
• Orange –Great for calming stress and for lifting the spirit, happy and warming.
• Vetiver – Helps nerves, anger, irritability and insomnia.
DESPERTAR: I created this blend for my daughter when she was struggling with school and exams. She had absolute panick about exams. And it was a downward spiral… she would try to study and not be able to concentrate as her mind would wander. Then she would begin to panick and get filled with anxiety and tell herself she was going to fail. The anxiety kept her awake so she often didn't sleep at all the night before an exam. She would be so tired and full of anxiety when she arrived at an exam, that sometimes she would just completely blank out.
So, I created Despertar with:
• Bergamot – to calm anxiety. This is a "feel-good" and "self-love" essential oil.
• Rosemary – for concentration and memory.
• Pink Grapefruit – a wake me up – seriously!! Better than caffeine!!
• Cedarwood – to calm and balance energy.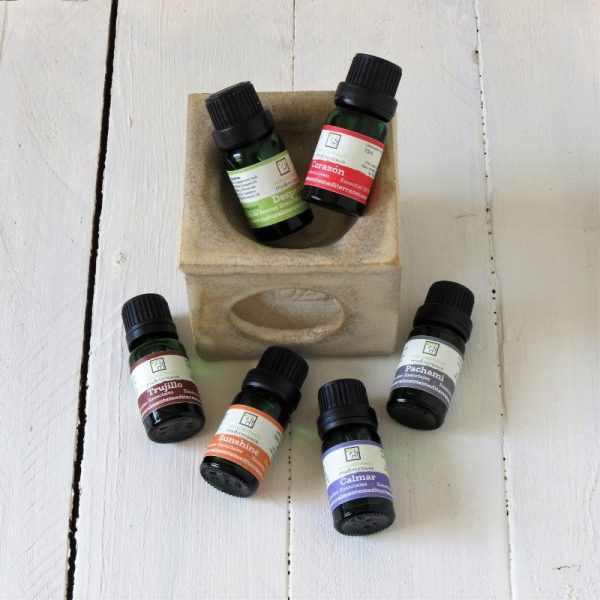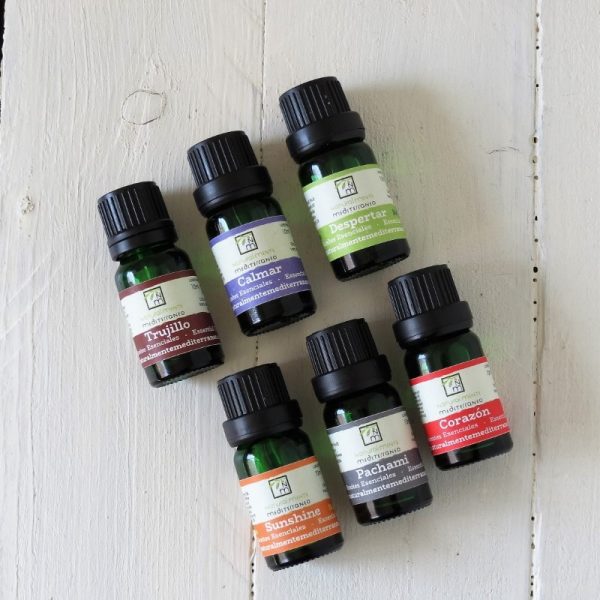 So, when studying, my daughter would add a few drops to her essential oil burner. It helped. Then before an exam, she would sometimes add a few drops of the blend onto a tissue and just before the exam, she would sniff the tissue and it helped with association with what she had been studying.
TRUJILLO:  is similar to a traditional aromatherapy blend called Thieves. Many aromatherapists make their own version of Thieves – a blend of purifying, healing and cleansing essential oils of clove, lemon, rosemary, eucalyptus and cinnamon – but each version would have different quantities. It is said to come from a blend of plants used by healers in the middle ages.
So, I created Trujillo with essential oils of:
• Clove – helps with apathy, lethargy, dizziness, respiratory problems and is a disinfectant
• Rosemary – for concentration, memory, mental and physical exhaustion, respiratory issues, congestion and circulation
• Lemon – good for lack of energy, depression, colds, flu, and infections
• Eucalyptus – helps with the immune system, respiratory problems, muscle pain, headaches and circulation
• Cinnamon – soothes the nervous system, helps with respiratory issues as well as physical and mental fatigue.
So, this is the blend for purifying and cleansing the air when you are surrounded by sickness, infection, colds or even simply bad energy.
Originally, we called this blend Thieves, but in one hilarious moment at a trade fair in Seville, some clients were obsessing about the aroma and said in smelled exactly like their ancient Spanish town – Trujillo. So, as we were looking for a more original name for the blend we changed it to Trujillo.
PACHAMI:  I adore this blend. It is the same combination of essential oils as our goat milk soap and our oliva cream – a blend of patchouli, geranium and lavender, however the same blend smells different in each of the products – that is part of the magic of blending essential oils! Altough not everyone loves patchouli, I think you will like this blend in your diffusor or burner. It is the longest lasting. The scent stays in the air for hours. It is earthy… grounding… meditative. Just like the pachami perfume, it smells much better once it is heated up, as patchouli essential oil smells better when warm.
CORAZÓN: Our Corazón essential oil blend, is the very same combination of essential oils as our Corazon roll-on perfume. I love this blend in my home, mostly when I am practising yoga. It is a special blend to me. I created it for my heart during a particularly difficult time in my life when I most needed to protect my heart and feel good. I developed it over the period of a year, I kept going back to it and adapting it, adding another drop or two of a special essential oil… Bergamot for feeling good, a pick me up, self-love and self-esteem… Neroli – love, peace and sensuality… Frankincense which inspires me – creativity, joy and positivity, among other essential oils… I have a wonderful friend Wendi, who puts a few drops onto a volcanic Stone pendant she wears and she prefers this to wearing perfume on her skin. I hope you enjoy Corazón as much as I do!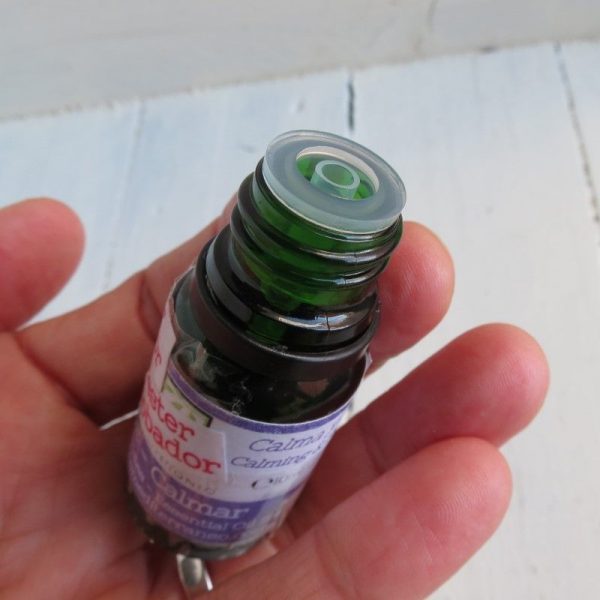 HOW TO USE AND CARE FOR YOUR ESSENTIAL OILS
Add a few drops of the Essential Oil Blend to the top part of your essential oil burner filled with water and place a lighted tea light underneath.Keep in a cool, dry area, away from direct sunlight. After each use, ensure the top is closed correctly and tightly.
Key ingredients of our essential oils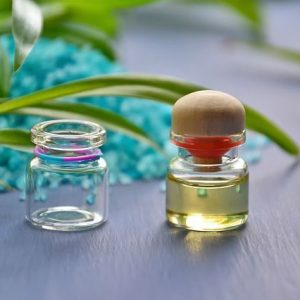 SUNSHINE: Sweet Orange Essential Oil*, Bitter Orange Essential Oil*, Clove Essential Oil, Cinnamon Bark Essential Oil
CALMA: Lavender Essential Oil*, Vetiver Essential Oil, Sweet Orange Essential Oil*, Frankincense Essential Oil
DESPERTAR: Bergamot Essential Oil, Pink Grapefruit Essential Oil, Rosemary Essential Oil*, Cedarwood Essential Oil
TRUJILLO: Essential Oil of Clove, Essential Oil of Eucalyptus*, Essential Oil of Lemon*, Essential Oil of Rosemary*, Pure Aromatherapy Essential Oil of Cinnamon
PACHAMI: Essential Oil of Patchouli, Essential Oil of Geranium, Essential Oil of Lavender*
CORAZON: Bergamot Essential Oil, Essential Oil of Geranium, Essential Oil of Frankincense, Essential Oil of Ylang Ylang*, Essential Oil of Patchouli,Essential Oil of Neroli, Essential Oil of Lavender*
Ingredients marked with (*) are certified organic.
FREE SHIPPING WITHIN SPAIN!*
FOR ORDERS OVER 50€
*This offer applies to mainland Spain & Balearic Islands. Not the Canary Islands, Ceuta or Melilla
IF YOU PURCHASE 5 SOAPS OR MORE,
WE WILL INCLUDE A CLOTH BAG AS A GIFT!!
IF YOU PURCHASE 5 SOAPS OR MORE,
WE WILL INCLUDE A CLOTH BAG AS A GIFT!!