We developed this facial scrub because clients kept asking for it. We kept the ingredients real simple – shea butter, sweet almond, jojoba and olive oils together with sugar, oatmeal, honey and aromatherapy essential oils. If you have been using this product and notice that it looks darker lately… it is because we have improved the quality of sugar that we are using to organic, fair-trade, fine, raw cane sugar which has a deep natural brown colour.
This is best to use once or twice a week. Personally, I like to scrub, even my face, in the shower so that I can rinse really well. It is the final step, after cleansing. Just a little in the hand and then onto my damp face in small slow circular motions. Then I rinse really well. You will find that the shea butter leaves a nice moisturized feeling on your skin. You may also find that the sugar can leave your face with slight red patches right after using, but these go away quickly and your skin will feel soft and fresh.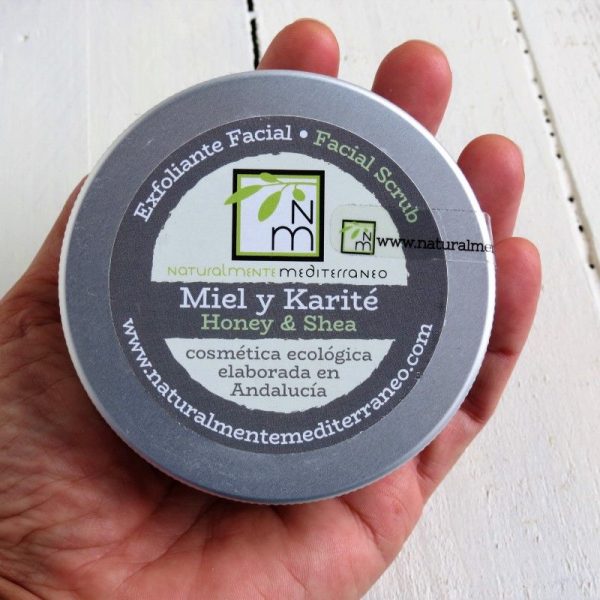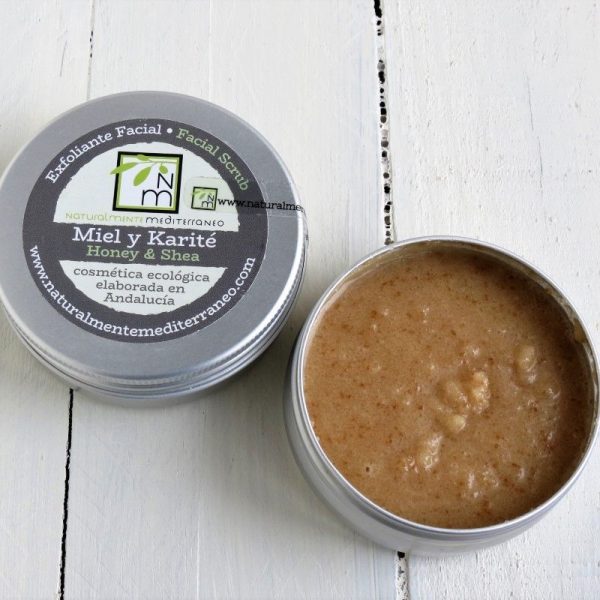 HOW TO USE AND CARE YOUR FACIAL SCRUB
Massage a small amount of scrub into clean, damp, skin, using gentle circular motions. Rinse well with warm water. Use once or twice a week.
Keep in a cool, dry area, away from direct sunlight. After each use, ensure the top is closed correctly and tightly.
Key ingredients of our facial scrub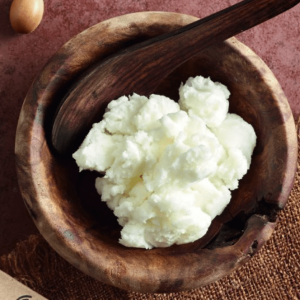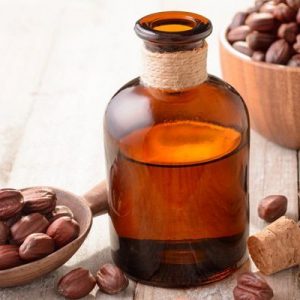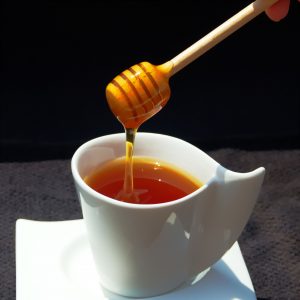 Cane Sugar*, Pure Aromatherapy Essential Oils of Bitter Orange, Lavender*
Ingredients marked with (*) are certified organic.
Sucrose (Cane Sugar)*, Prunus Amygdalus Dulcis (Sweet Almond) Oil*, Butyrospermum Parkii (Shea) Butter*, Simmondsia Chinensis (Jojoba) Seed Oil*, Olea Europaea (Olive) Fruit Oil*, Avena Sativa (Colloidal Oatmeal) Kernel Flour, Mel (Honey)*, Lavandula Angustifolia (Lavender) Oil*, Tocopherol (Vitamin E), Citrus Aurantium Amara (Bitter Orange) Peel Oil, Helianthus Annuus (Sunflower) Seed Oil
Ingredients marked with (*) are certified organic.
FREE SHIPPING WITHIN SPAIN!*
FOR ORDERS OVER 50€
*This offer applies to mainland Spain & the Balearic Islands, Not the Canary Islands, Ceuta or Melilla
IF YOU PURCHASE 5 SOAPS OR MORE,
WE WILL INCLUDE A CLOTH BAG AS A GIFT!!
IF YOU PURCHASE 5 SOAPS
OR MORE,WE WILL INCLUDE A CLOTH BAG AS A GIFT!!