I am excited to finally release our Organic Hand Sanitizer! I know it should have been on the market since March 2020 — when we knew we all needed to keep our hands free of harmful germs more than ever and, suddenly, every time we entered a public establishment, we found our hands doused in generous dollops of some unknown sanitizer that, more times than not, left our hands feeling awful.
At Naturalmente Mediterraneo, however, we aren't about jumping on bandwagons, regardless of how popular or lucrative they may be. First, I had to do my research. Especially about alcohol, as I had a pre-conceived notion that alcohol was bad. What I discovered is that the majority of disinfecting or sanitizing products on the market contain a denaturalized form of alcohol. You can see this on the label as Alcohol Denat. It goes through a process which ends up making it less expensive but harmful for you. Is the hand sanitizer you are purchasing cheap? It most likely contains Alcohol Denat. Have a look at the label. Ours doesn't. Our product only contains the good stuff!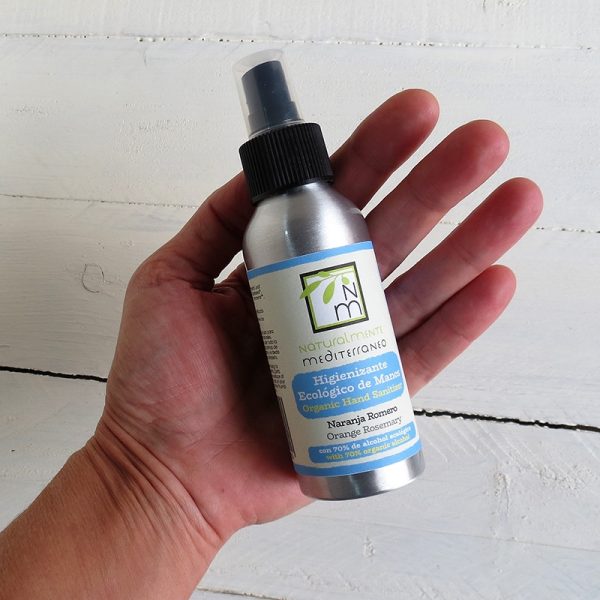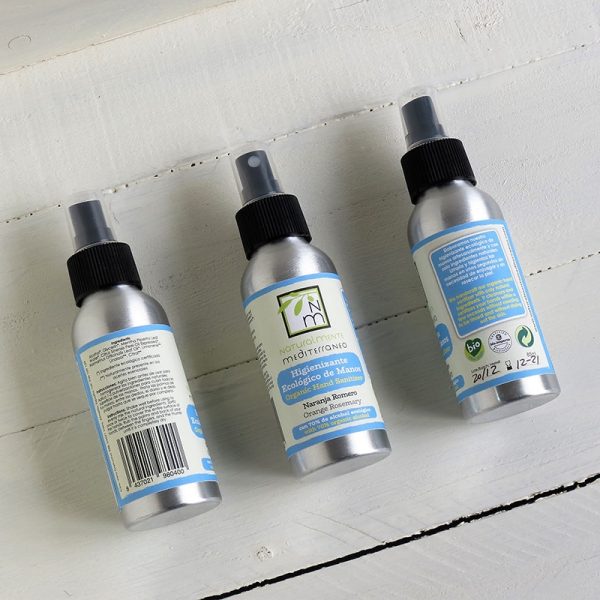 HOW TO USE OUR HAND SANITIZER
Shake well before using to evenly mix the natural ingredients. Spritz once or twice to cover the entire surface of the hands. Rub the palms and back of your hands, between the fingers, and the thumb
until it is completely dry
KEY INGREDIENTS OF OUR HAND SANITIZER
In the creation of this new product, I clearly wanted to stick to our Naturalmente Mediterráneo values: natural, organic, local and the best quality ingredients we can find. So, the organic alcohol that forms 70% of the product (the amount required to properly disinfect) comes from the Spanish wine industry and is certified organic. I also included organic peppermint hydrosol and glycerin to soften the skin. And finally, the aromatherapy essential oils are a delicious Mediterranean combination of organic Orange and Rosemary. I think you are really going to enjoy this one!!
In accordance with new European regulations for sanitizers to be implemented before 21 June 2021, what we currently call Hand Sanitizer will soon be rechristened Hydro Alcoholic Hand Spray. Different name, but same great product!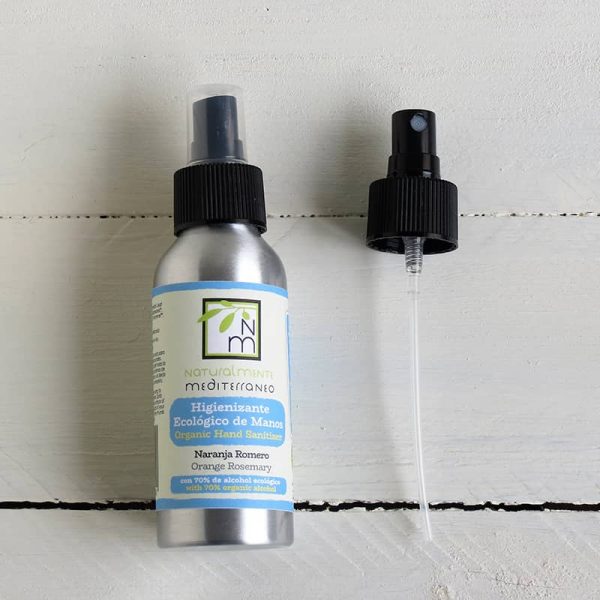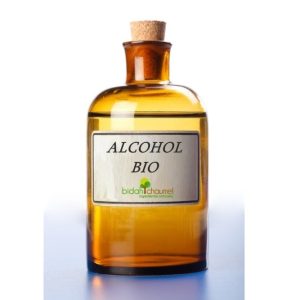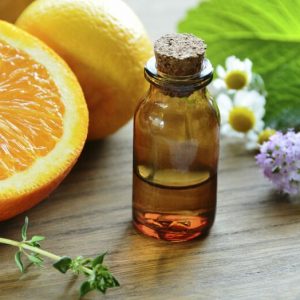 Sweet Orange Essential Oil*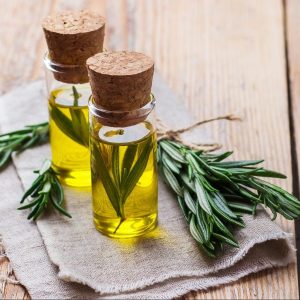 Organic Alcohol*, Organic Mint Hydrolate*, Sweet Orange Essential Oil*, Rosemary Essential Oil*, Glycerin*
Ingredients marked with (*) are certified organic.
Alcohol*, Glycerin*, Mentha Piperita Leaf Water*, Citrus Sinensis Peel Oil Expressed*, Rosmarinus Officinalis Leaf Oil*, Limonene**, Linalool*, Citral*
Ingredients marked with (*) are certified organic.
(**) Naturally present in essential oils
FREE SHIPPING WITHIN SPAIN!*
FOR ORDERS OVER 50€
*This offer applies to mainland Spain & the Balearic Islands, Not the Canary Islands, Ceuta or Melilla
IF YOU PURCHASE 5 SOAPS OR MORE,
WE WILL INCLUDE A CLOTH BAG AS A GIFT!!
IF YOU PURCHASE 5 SOAPS OR MORE,
WE WILL INCLUDE A CLOTH BAG AS A GIFT!!