Rosehip moisturizing cream is one of our best-selling products. A rich, night-time, facial cream. Once clients buy this cream, they usually come back for more.
We began using rosehip oil, even though it is not grown here in Spain, because people were asking for it. We developed our rosehip soap, our rosehip cream and our oasis facial serum with mainly rosehip oil as well. It is fabulous for mature skin, one of those wonderful rejuvenating ingredients.
We added a floral aromatherapy blend…. Essential oils of rose geranium, lavender, palmarosa and Neroli – OH I love Neroli (orange blossom)! The blend is more apparent in this cream than in the oasis serum which is almost purely Neroli.
Although we recommend this as a facial cream, rosehip oil is also a fabulous ingredient for scars and stretch marks, so we have a lot of clients that use it on areas other than the face.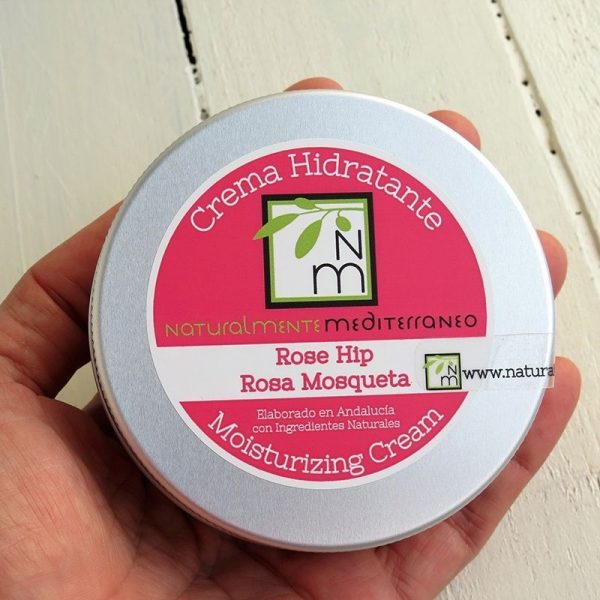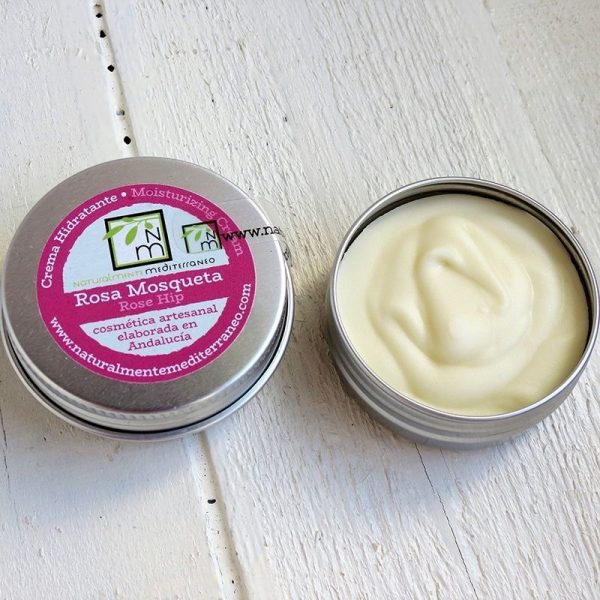 HOW TO USE AND CARE FOR YOUR ROSEHIP MOISTURIZING CREAM
Apply in light circular movements after washing your face and/ or after applying our oasis facial serum.
Keep in a cool, dry area, away from direct sunlight. After each use, ensure the top is closed correctly and tightly.
Key ingredients of OUR rosehip moisturizing cream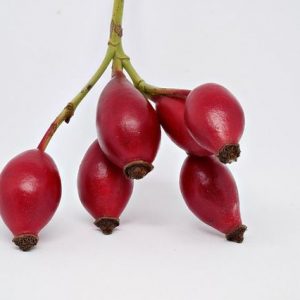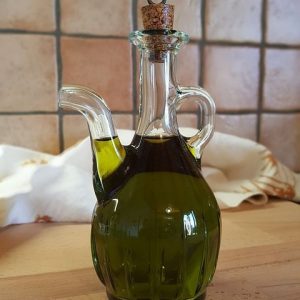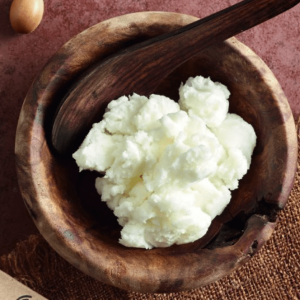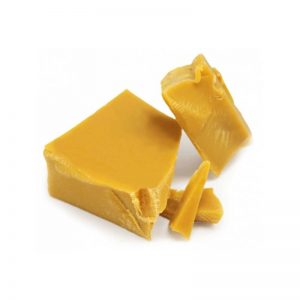 Pure Aromatherapy Essential Oils of Neroli, Rose Geranium, Lavender*, Palmarosa
Ingredients marked with (*) are certified organic.
FREE SHIPPING WITHIN SPAIN!*
FOR ORDERS OVER 50€
*This offer applies to mainland Spain & the Balearic Islands, Not the Canary Islands, Ceuta or Melilla
IF YOU PURCHASE 5 SOAPS OR MORE,
WE WILL INCLUDE A CLOTH BAG AS A GIFT!!
IF YOU PURCHASE 5 SOAPS
OR MORE,WE WILL INCLUDE A CLOTH BAG AS A GIFT!!